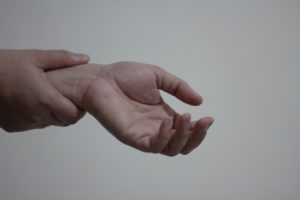 Arthritis is a very painful and life-changing disease which affects millions of people throughout the world. It occurs when the joints become inflamed, and the sufferer experiences a lot of discomfort in their body. Other symptoms include swelling, stiffness and redness on the skin which covers the joint or joints.
However, did you know that the symptoms of arthritis can be reduced naturally by eating certain types of food? These foods act as a medicine. Although they do not cure arthritis, they provide a natural aid to decreasing the inflammation and pain associated with this condition.
In particular, there are three important foods which people living with arthritis should incorporate into their diet to help to give their joints relief.
Foods That Reduce Arthritis
Fish
Fish plays a vital role in the functioning of the human body. It contains health benefits and nutrients which the human body cannot make by itself, such as omega-3 fatty acids. In general, these are called essential fatty acids which are required for good health and well-being. They also contribute a major part in reducing inflammation.
How does it reduce inflammation you might be wondering? Well, omega-3 fatty acids lower some chemicals that are produced in the body which are known to cause the inflammation in the first place. As a result, this reduces the swelling in the joints, the redness and prevents the pain from spreading. Omega-3 fatty acids also stop the enzymes that produce it. Therefore, these acids contain two powerful health benefits for people living with arthritis. Taking fish regularly is advices for maximum results.
Olive Oil
Olive oil is one of the healthiest and versatile oils in the world. It can also help arthritis because olive oil is made up of a compound called oleocanthal. This compound helps to block the enzymes that cause inflammation and arthritis pain too. Oleocanthal is also natural and organic. So start including olive oil your diet today, such as a little on your salads or your bread instead of butter. Olive oil should be taken in moderation, as with all foods. Small changes in your diet can make the difference.
Strawberries
Strawberries are a delicious summer fruit. The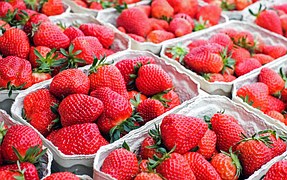 y also have great anti-inflammatory and pain relief properties. Strawberries are packed with goodness and anti-oxidants. They contain vitamin C, which is a very potent vitamin since it helps to protect collagen. If you were not aware, cartilage consists of collagen to a large extent. Cartilage is the area that covers the bones in the joints. When there is a loss of cartilage, it causes the bones to rub together and which leads to pain. As cartilage loss is linked to arthritis, it is necessary to eat foods that can keep cartilage in its best form. Try snacking on strawberries to increase your vitamin C levels, as this will protect the cartilage and will help to reduce the pain as well.