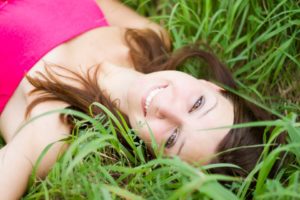 Many people have bad skin problems, and they are searching for a solution to clear their skin. What they don't realize is that a lot of time these skin problems are caused by what they eat. Eating junk food filled with sugar and processed fats can cause breakouts and blemishes. Simply switching to a healthier diet and cutting out some of that junk food can brighten your skin! Here are five foods that improve your skin health.
Foods good for healthy skin
Almonds
Almonds are full of vitamin E. Vitamin E is rich in oils that will moisturize your skin. They are also really healthy for you! Eating a handful of them every day is an excellent way to moisturize your face naturally.
Avocados
Avocados are full of vitamin B3 and healthy oils. Eating avocados regularly can help you to clear your skin because the Vitamin B3 is abundant in avocados. B3 is an anti-inflammatory. Acne is an inflamed part of the skin and vitamin B3 can naturally fix this.
Fruits high in Vitamin C
Oranges, kiwi, grapefruit, bell peppers and many other fruits and vegetables are all high in vitamin C. Vitamin C is a natural antioxidant and will prevent wrinkles from forming in your skin! Vitamin C also helps to keep us from getting sick. Eating foods high in this vitamin will keep your face clear and your immune system strong!
Mangoes
This delicious red and orange fruit are filled with Vitamin A. Vitamin A is great for your skin cells because it naturally repairs them. It will help to keep skin moisturized and prevent skin aging prematurely. Eating fruits and applying facials with above ingredients can do wonders for your skin. A good exercise is beneficial for the skin as well. Combining all of these will give you that beautiful skin.
Baked Potatoes
No one wants to get saggy, w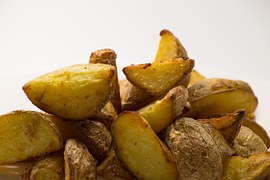 rinkled skin when they get older. Eating potatoes is an eexcellent way to prevent this! The vitamins in vegetables help to keep the fibers in your skin strong so that it will be less likely to sag.
Try kicking the junk food out the door and replacing them a few healthier choices like the ones listed in this article and you will over time you will begin to see natural results that no face wash can do. Taking care of your health and skin should be a priority. Most people read about attaining beautiful skin but fall short on action. Drinking a lot of water (up to 8 glasses a day), avoid soda and sugar as much as possible and eat these fruits in excellent portions throughout the day.